Happy New Year everyone! As we approach 2016, I wanted to take the time to make a post about the top books that I've read in 2015! Like I mentioned in my post about coming back to the blog, I've been really busy this year and haven't read much that wasn't for class. Because of that, this list is a mix of YA novels and books that I read for my first semester of college. Without further ado, here they are in no particular order: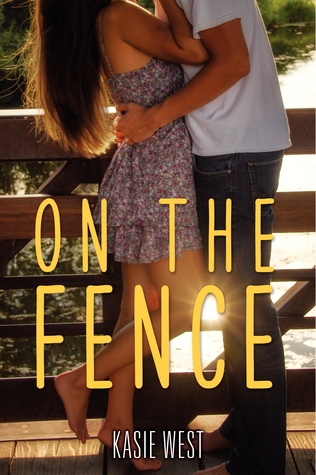 We Were Liars by E. Lockhart
This is one of the best books I have ever read! I'll be posting a review that I wrote of it soon. Until then just know that everyone needs to read this book at some point in their life!
On the Fence by Kasie West
One of my favorite things about a book is when I can relate to the main character. I absolutely loved
The Distance Between Us
so when Rachel told me that I needed to read
On the Fence
I had high expectations. This book did not disappoint! Growing up I was always the girl who hung out with the boys and played sports so while I may not have protective older brothers, I could totally relate to Charlie and her experiences. This book left me wanting a Braden of my own and a copy of
Fill-In Boyfriend
.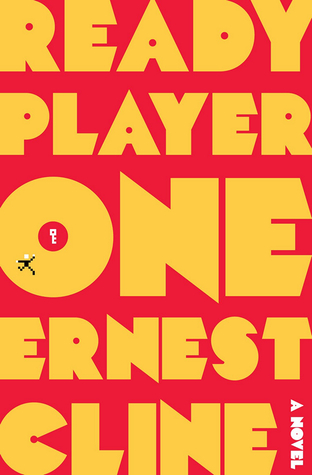 Ready Player One by Ernest Cline
I read this book because it is one of my good friend Karla's favorite books! (If you want to see what Karla has been reading/up to lately check out her Youtube channel
her
e) I'm so glad that she convinced me to read
Ready Player One
because I couldn't put it down! If you are at all interested in the 80's and you haven't read this book yet, you are missing out! Even if you don't understand all of the pop culture references, this book is still great fun and worth the read.
My True Love Gave to Me by Various Authors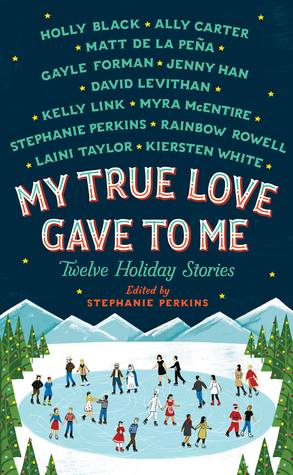 Rachel was nice enough to give me the pretty UK version of this book for my birthday and I just finally got around to reading it. It's the perfect holiday read and I'm definitely going to be re-reading this one around Christmas every year. This book had a great mix of stories that I highly recommend to everyone! My full review of each of the stories should be going up on the blog soon!
The Vampire Academy Series by Richelle Mead
After some peer pressure from Rachel and Katherine I finally picked up this series (are you detecting a pattern in my reading habits yet?). I'm so glad that I did read these because it was the most fun I've had reading a series in awhile. I absolutely loved Rose, Dimitri, and all the other characters that made these books so memorable! I was so sad that this series was over, even if it did have the perfect ending. Hopefully I'll have time to start reading the Bloodlines series soon!
American Psycho by Bret Easton Ellis
This is the first of the books on this list that I had to read for class. I read this book for my Literature of Extreme Situations class and enjoyed it much more than I thought that I would. I'll preface this by saying that this book is horribly violent and contains very explicit sex scenes. It definitely isn't for everyone, but I enjoyed the discussions that we had about it in class so much that I didn't mind the violence of the book as much. In my class we used existentialist theories to talk about Patrick Bateman's behavior and the motivations for his actions. If you can get past the gore and find other bookish people to discuss this with, it's well worth the read!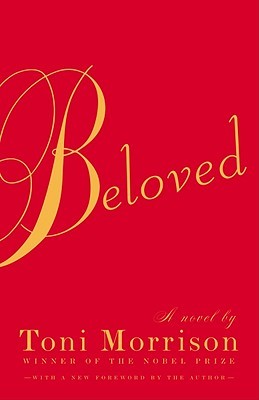 Beloved by Toni Morrison
This was another read for my Literature of Extreme Situations class and was the second Toni Morrison book that I read this year. She is a phenomenal writer and I thoroughly enjoyed reading this book.
Beloved
is a heartbreaking story that deals with the way a former slave and her family are still affected by slavery even after it has ended. It is a story about how far people had to go to survive in the time period and the effects that their actions had on them later. This might not be a YA novel, but it is 100% worth the read!
Citizen: An American Lyric by Claudia Rankine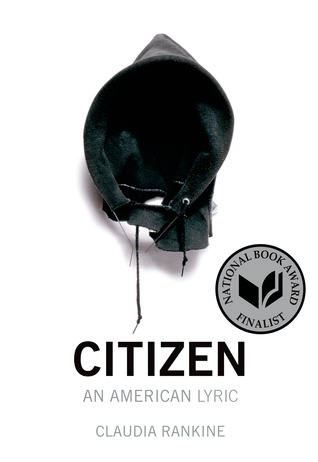 I read this poetry collection for my Literature Studies class and fell in love with it. Claudia Rankine uses the poetry genre in a unique way with a mix of prose, poetry, and powerful pictures. The poetry deals with the nature of micro-aggressions against the black community in America. From the smallest of assumptions to large acts of aggression, this collection explores what is wrong with race relations in this country. The ultimate goal of the collection is to make everyone who reads it aware of the fact that while blatant racism might not be as prevalent as it once was, the often unintentional micro-aggressions that are still widespread can be just as damaging to society and the people they affect.
Overall, this year was an interesting year for me, reading wise. Hopefully I will have more free time to get some more YA reading in during my next semester. What were your top books of 2015? Have you read any of my top books? Let me know down in the comments below!