School is out and summer is officially here!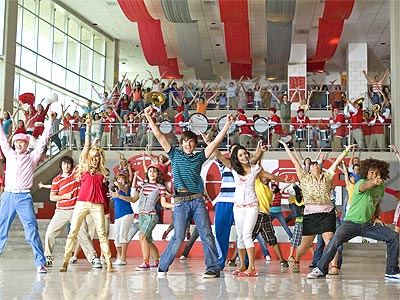 How I felt on the last day of school. (source)
It felt to me like this school year lasted FOREVER so I'm incredibly relieved to finally have the chance to relax a little and do some of the stuff I haven't had time to do. I have a bunch of plans and goals for this summer, and I figured that it would be a good idea to write them all down and put them on the internet. This way, I can get them organized and maybe be more motivated to actually do them.
First of all, I want to read a lot. I think I've only read like thirty books so far this year, which is really low for me since I usually read about ten books a month. I have a huge TBR pile of books I actually own and have sitting in my room waiting to be read, so I'd like to get to as many of them as I can. I usually spend my entire summer reading books, so I don't think this goal will be too hard to accomplish. :)
I also want to blog a lot more. As I'm sure you've all noticed, our blog posts can be a bit sporadic during the school year because we're ridiculously busy with homework and things. But there are no excuses in the summer! I want to take the time to plan out and write reviews, discussion posts, memes, whatever. Megan and I are also in the process of getting some of our IRL friends to join us as guest bloggers, so we will make a post about that when we know more information. But basically, my goal is to have a lot more content up here throughout the summer.
I've also recently made the decision to participate in Camp NaNoWriMo. (It's basically just NaNoWriMo in July. More information can be found at the
official website
.) After participating in the last NaNoWriMo and writing 50k words of a novel, I found that my book was only halfway finished. I had every intention of writing the second half at some point, but honestly, this school year has been so incredibly stressful and I haven't had much time to do anything that doesn't involve schoolwork. Luckily, the school thing is no longer an issue, so there is no reason why I can't write the rest of my novel this summer. And I know I have a lot of problems when it comes to motivating myself, so I decided that Camp NaNo would be the best way to ensure that I actually write every day and accomplish my goals. I always end up having so much fun during NaNoWriMo, and I'm especially excited to write with Megan, Erika from
Rescue Reads
, Aneeqah from
My Not So Real Life
, and Willa from
Willa's Ramblings
. I know we're all going to have a great time doing word wars together and chatting on Twitter, so hopefully I'll finish my book and also have a memorable experience at "camp" this summer.
Another thing I want to do this summer is make videos. I watch Youtube videos all the time, and I received a camera for Christmas so I could make my own. Since then, I've only made a few videos, and I really want to make more. So I'm starting my own Youtube channel, separate from the Read. Write. Ramble. channel (although Megan and I will still be putting up videos from time to time on there). I plan on having book reviews and discussions on the channel, as well as Wrap-Ups and TBRs. I think the BookTube community is absolutely wonderful, and I would love to join it and start making videos regularly. I'd also love to put up some more personal videos about my life and non-book related things, too. I'm in the process of setting up this channel, so it might take a little while, but I'll post an update here as soon as it's all ready to go.
As of a few days ago, I learned that I might possibly be getting a job this summer. I don't know many details yet, but maybe I'll have a job to do in addition to all my other goals and things. This would be my first job, actually, which is kind of exciting/scary, but hey, money! Money is good. Money means I can buy books! So if I do end up with a job, I hope I'm able to balance ALL THE THINGS.
It looks like I have a pretty busy summer ahead of me. But it's busy with fun things that I actually want to do, so it's not too bad. I honestly don't know if I'm going to do any of these things. I mean, knowing me, I might end up curling up on the coach and watching Supernatural and scrolling through tumblr all summer. But I feel like all my goals are pretty reasonable things that I can totally accomplish if I actually care enough to do them, so I'm really hoping that I do ALL THE THINGS and have a productive summer.
And then, of course, September will come around and school will once again take over my life. *sighs* But I don't want to think about that right now. All I want to think about is the fact that from here, the summer looks like it will stretch on forever and ever.
So what about you guys? What are your plans and goals for the summer, bookish or otherwise? Let me know in the comments!